Traceability is key
At Monasch we share our knowledge about wool. Where exactly does the wool come from, what products do our spinners use to process the wool into yarn, how does the product journey look like? In principle, we want to know everything and to be able to check everything. Why? We want to deliver a good product and we feel responsible for it. We take that responsibility very seriously, so we want to be able to trace everything towards a passport for each rug, which specifies exactly what you get. And if the rug served its entire life, we gladly take it back. So valuable materials can be reused. This is how we establish and maintain the circle of life.
Scan your tag or enter the QR-code to learn more
Monasch rugs are designed to be circular and to be able to
keep this promise, we are transparent in everything we do and
about all the materials we use. We are happy to tell you all
about it.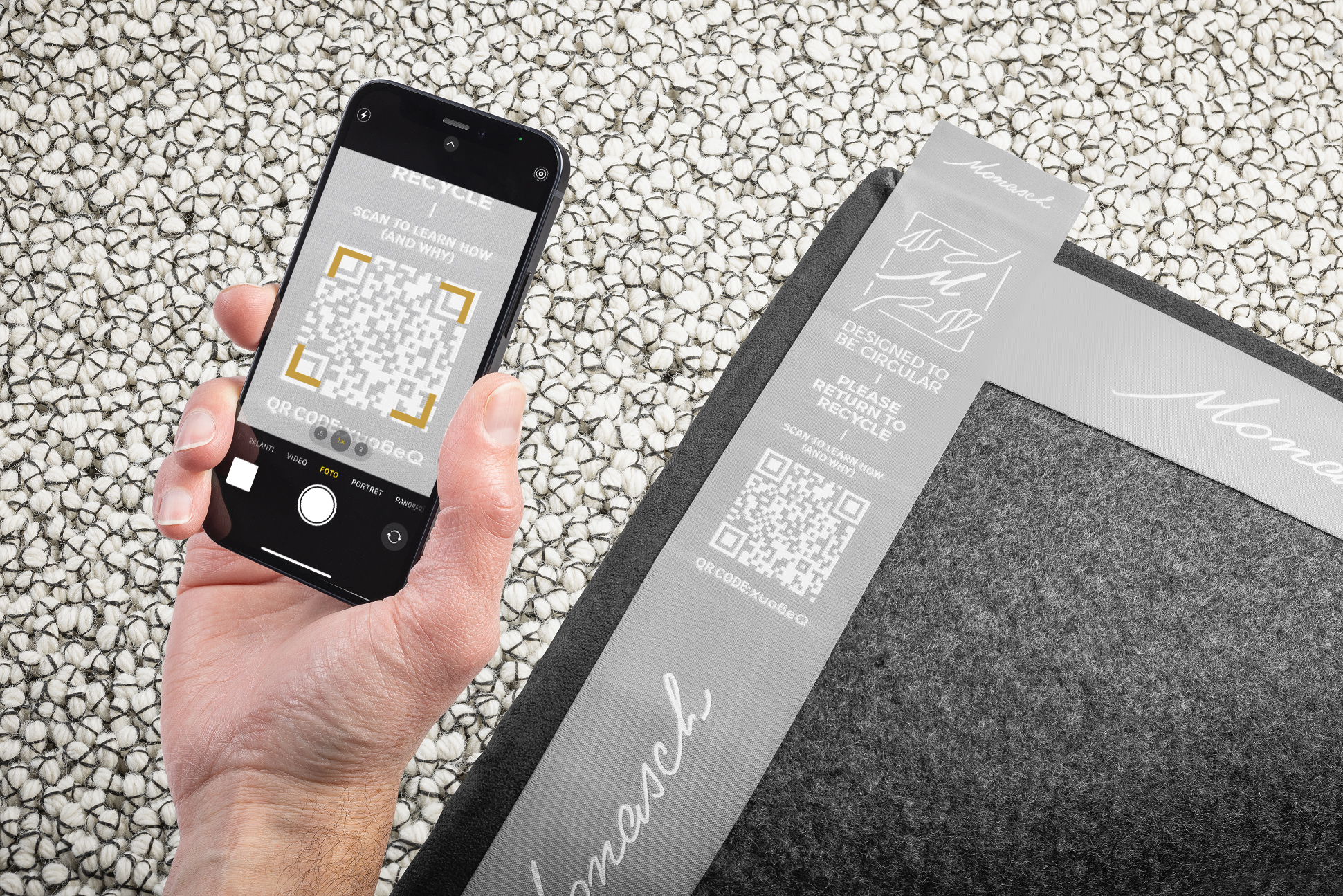 Enter the QR-code to learn more about your Monasch rug.